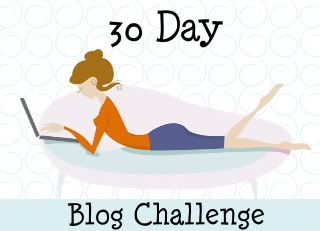 Here's how it works:
*The 30 day blog challenge is not about blogging every day for 30 days. Realistically that's just setting you up for failure. Life happens, and not every day can we sit down and pour our minds out on a keyboard.
For six weeks straight, aim to write a new blog post five times a week. That could mean one blog post every weekday Monday through Friday, or just five random days throughout the week that work best for you.
Want to join in the fun....check out
Falling for Baby
for badge and all the rules!